Changes to CPF and OPCO financing from 2022
We all knew Qualiopi was coming in from the beginning of January 2022. Here's a little overview showing exactly how it's going to work:
It's an automatic process, so once you have your Qualiopi certificate, your auditing company will pass the information onto the relevant body, and after passing through several other organisations (let's hope nothing gets lost along the way!) the OPCOs and CPF will know that your organisme de formation is certified.
(One good thing to come out of this is that all of those nuisance CPF phone calls and emails should stop - I doubt those companies are going to get through Qualiopi!)
Certifications
You may have thought that after Qualiopi (if you have managed to get it done before the end of the year) you could relax and enjoy your holiday celebrations.
Ha ha !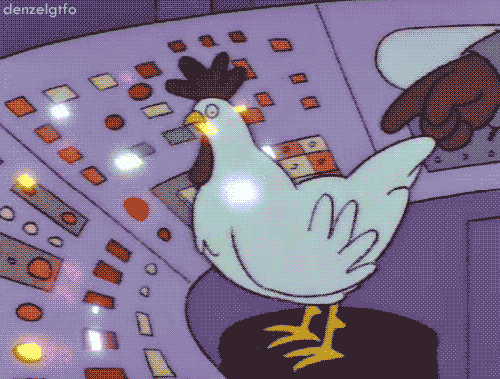 For anyone who is offering CPF training, the rules have changed yet again, with the non-renewal of a lot of our favourite certifications: Pipplet, Gymglish, Bright, Linguaskill, Leveltel, DELF...all of these are no longer valid for any training starting in January. That means that if you want to use one of these certifications, your potential students need to sign up before by December 16th for a start date on 31st December.
After that, the only English certifications that will be valid are the Toeic and People Cert. There is a possibility that the others will come back - they are all redoing their dossiers, but I have no idea how long this will take.
My recommendations: Sell loads of your current CPF courses before 16th December! Failing that, get a partnership going with ETS (the company who owns Toeic) right away - the regional ETS representatives are really helpful - to get yourself onto the official list of OF who offer Toeic. ETS will send your name to France Competences, so that you will be able to post your Toeic trainings onto EDOF.
Toeic offers a real exam done in a Toeic centre but also offers the Toeic en autonomie, which is a shorter test done at the student's own computer, and is only used for certifying CPF training. It's cheaper and it's more appealing to most of my clients, who don't actually need any certification. (If your student needs an official score, they need to take a real test in the Toeic centre.)
As a Toeic partner, you can also buy the online preparation tool for 35€ per user. I recommend this as it will provide all the preparation needed to get through the exam, without you having to use class time on it.
If you are planning on being ready to launch new trainings for all the New Year's resolutions people, you will need to be redoing your catalogue between now and the end of the year (knowing that you have a roughly 2-week delay between dossier creation and the start of the training.)
If you already offer Toeic as part of your CPF courses, you will need to redo your catalogue anyway, as there is a new certification code: RS5550. And yes, this means you will lose all of your ratings for all of your previous trainings... 😞
I've been in the system since 2014 so I have seen the whole of this rather messy training reform. In spite of all the changes and the annoyances, I do think the reform has been good for us: being able to work directly with clients using their own CPF has been a game-changer for my business, and for many other people's.
The only advice I can give you is to be zen!
Every time there is a change, work out how you can use it to your advantage and do that. As a small organisme de formation, you have the benefit of being flexible: if you want to change your whole catalogue right now, you can! If you want to up your prices by 10%, do it! If you want to make your own blended learning programmes, no one is stopping you!
Bon courage everyone 😎